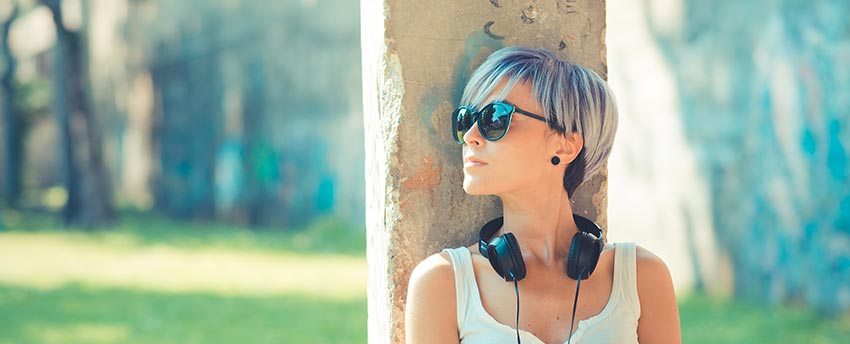 You have heard all the positives that come with Balayage hair highlights. They grow out evenly and softly without leaving an obvious regrowth line, they don't require a lot of care, and they last for a long time. And you have decided to go for them.
Like other ladies, you don't like doing your hair too often, so the big question is, how long does a Balayage last?
Balayage highlights last for up to 4 months, where their duration depends on the color you have applied on the hair, the rate of hair growth, and how you care for your hair after getting the treatment.
Which is the best balayage color?
The best balayage colors are the very light shades such as platinum or extra light blonde. You won't need to go to the salon for touchups for several months, and the only care you need to give your hair is washing the hair with purple shampoo.
Avoid chocolate shades as they will require you to add pigmentation every 2 months. At the same time, avoid caramel shades as you will have to add pigmentation every 3 months.
How to take care of your Balayage
After coming from a Balayage salon, the only thing that will make the hair last long is taking good care of it. How do you do this?
Avoid washing your hair daily.
You want to be clean and hygienic, but washing your hair daily will get rid of color and moisture from your hair fibers. And as a result, you end up with break, dry hair. You don't want this, do you?
To keep the highlights for as long as possible, make it a habit to clean your hair every 48-72 hours.
When washing the hair, use a purple shampoo that will protect the hair from turning chicken yellow or orange.
You should note that not all shampoos are right for your hair. As a rule of thumb, avoid any shampoos containing sulfate as it's corrosive and will remove colors from the hair fibers.
For your balayage to last for a long time, use chemical-free shampoos and conditioners that won't damage your bleached hair or remove the color from your hair.
Stay away from heat tools.
Flat irons, curling irons, and even hairdryers are harmful to your balayage-treated hair, so avoid them as much as you can.
If you would love to shape your hair in different ways, use coconut oil to protect the hair ends and lengths. If going to straighten or curl your hair, use serum or heat protection oils, so you don't expose your hair to a lot of heat.
If you have to use the heating tools, don't use them more than twice a week.
Cover your hair when getting to a pool
Like any other hairstyle, you have to protect your balayage hair from chlorine and other pool chemicals. When getting to the pool, protect the hair with a swim cap so that the chlorine doesn't reach your hair and degrade it.
In the event, the hair accidentally comes into contact with pool water, rinse it with tap water, then apply micellar water, so the hair doesn't dry out and lose its color.
Have the hair done by a professional
Everything begins here. There is no way your balayage will last for a long time if an inexperienced stylist did it. You want to work with an experienced stylist who will professionally bleach your hair and offer professional advice on the best Balayage hairstyles Rockville MD to go for.
Before you visit any salon, look it up and ensure it has been around long enough.